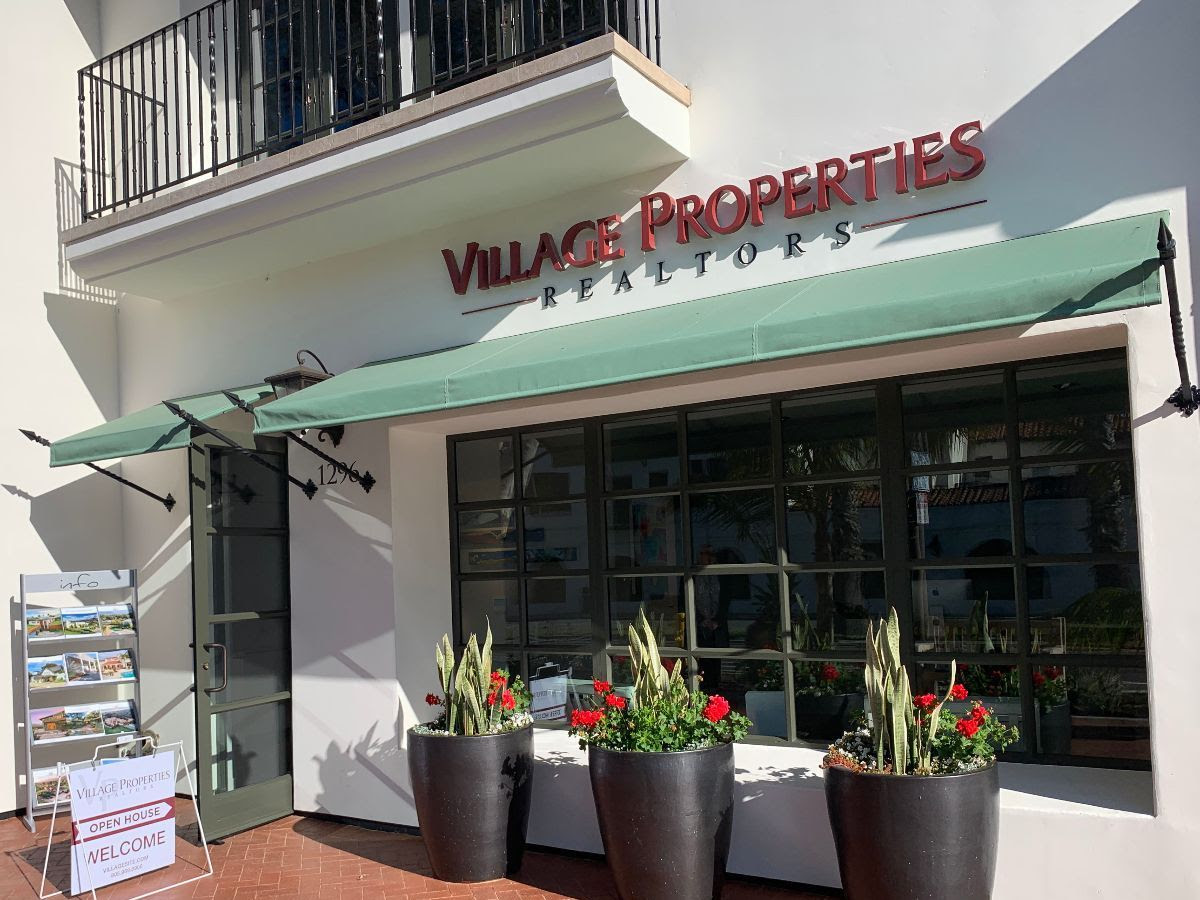 Village Properties Has Offices Everywhere!
CELEBRATING 23 YEARS AND CHEERS TO THE NEW
VILLAGE PROPERTIES OFFICE IN MONTECITO!
This past Monday at our weekly Village Properties meeting, the whole company including 9 of the original agents that walked down the street and joined Village Properties 23 years ago when Renee Grubb and Ed Edick branched away from corporate real estate brokers and started their own company. Stories were told, gifts exchanged, laughs and a few tears were shed and as a company and a family, we celebrated. Congratulations Village Properties on 23 years!

Continuing the celebration, we opened our 2nd office on Coast Village Road in Montecito! Being located next door to a winery certainly has its benefits. The new Village Properties office in Montecito opened its doors this past month, and to kick things off, we had a wine tasting for our agents. With the help of Folded Hills Winery next door, the event was a major success and another incredible milestone for the Village Properties brand.
"We love our local community and are thrilled to open our second office on Coast Village Road to further serve the needs of our clients and the community," said Renee Grubb, owner and co-founder of Village Properties.
The new office at 1296 Coast Village Road in Santa Barbara is in a mixed-use building that offers four commercial spaces on its ground floor. We expect great things to come out of the new office, and long partnerships with the perfect neighbors, Folded Hills Winery and Heather James Fine Art, next door! A special thank you to Kim and Andrew Busch of 
Folded Hills Winery 
for making the grand opening of the Village Properties Montecito office such a memorable occasion.
We now have offices at the following locations: 
1296 Coast Village Road Montecito
1250 Coast Village Rd Montecito
1436 State Street Santa Barbara
1905 Cliff Drive Suite G The Mesa (where I mostly work)
3615 Sagunto St Santa Ynez